Why are women absent in design history? Why have women who were notable during their careers been forgotten? What mechanisms have permitted this omission? Some of these questions were asked in 1986 by British design historian Cheryl Buckley
1

, and though it may seem that we are walking a road towards equality — that these historiographical problems no longer exist — in the 35 years since then, how much has changed?
Over half the designers working today are women, yet women account for fewer than a third of creative directors. Women continue to be underrepresented at industry events; and where there are women speakers, they are consistently given less stage time than their male counterparts
2

. These statistics in an industry which prides itself on creativity and innovation are damning. Though these numbers are improving, should the presence of women in these positions of 'success' be celebrated as a victory for equality? Where success is defined as progression and conformity within the same structures which so recently propagated such inequality?
While it is necessary to redress the balance of the canon through the identification and study of the work of female designers, that alone is not enough. It is critical to understand how, and by whom, history is made — to interrupt history
3

, so we can begin the process of unlearning, reconstructing and relearning it. The canon is not simply overpopulated by men, it is also overwhelmingly propagated by men. They are the educators, the bosses, the clients. They are the editors, publishers, curators and the speakers. It's time to give space to women, and propose these Errata to graphic design history. As bell hooks noted "Attempts to improve the representation of women cannot only append women to existing histories — these methods of history must themselves be transformed"

4

.
To truly acknowledge women in design, we must also acknowledge that design is not a solitary practice but rather a collective process, far away from the simple and linear story that design history—with its focus on clear narratives and overwhelmingly white, western, cisgendered, able-bodied male design stars—teaches us. It is the work of many minds, many hands, many disciplines, and the messy histories
5

which this plurality creates makes it easy to obscure, to cherry-pick a simple, single story, and ignore the contributions of women who have worked in design since before design was work.
The visibility of women in graphic design is greater today than it has ever been, but in truth for as long as there have been designers, there have been women designers. Their absence in design history is a failure of memory as much as it is a failure of industry. The methods by which we choose to record and recount history, the stories we tell to make sense or make sensational, are in need of deconstruction.
Errata aims to present women's contributions that have been overlooked, ignored and forgotten by Portuguese design history and in doing so to reveal those mechanisms still present that consent to these omissions. The landscape and socio-political history of Portugal is particular, but the systems which devalue, omit and ignore the work of women are universal, and in sharing this research as widely as possible we hope to contribute to this necessary discussion.
History is an entangled, messy thing. To start pulling at any one thread, as we do here with women, is to see how many other threads are bound up in the same knotted mess. To see how many other stories are missing from The Story. Where, then, are the women designers? Where, then, the BIPoC; the queer; the collective; the reclusive; the untrained and the unnamed? We can only hope that soon the pages of errata will outnumber the pages of the Story, and through critical engagement in rewriting, relearning and reclaiming these many histories, we can make that happen.

1 Cheryl Buckley, Made in Patriarchy: Towards a Feminist Analysis of Women and Design
2 Design Census
3 Ece Canlı, Design History Interrupted: A Queer-Feminist Perspective
4 bell hooks, Feminist Theory: from margin to center
5 Martha Scotford, Messy History vs. Neat History: Towards an Expanded View of Women in Graphic Design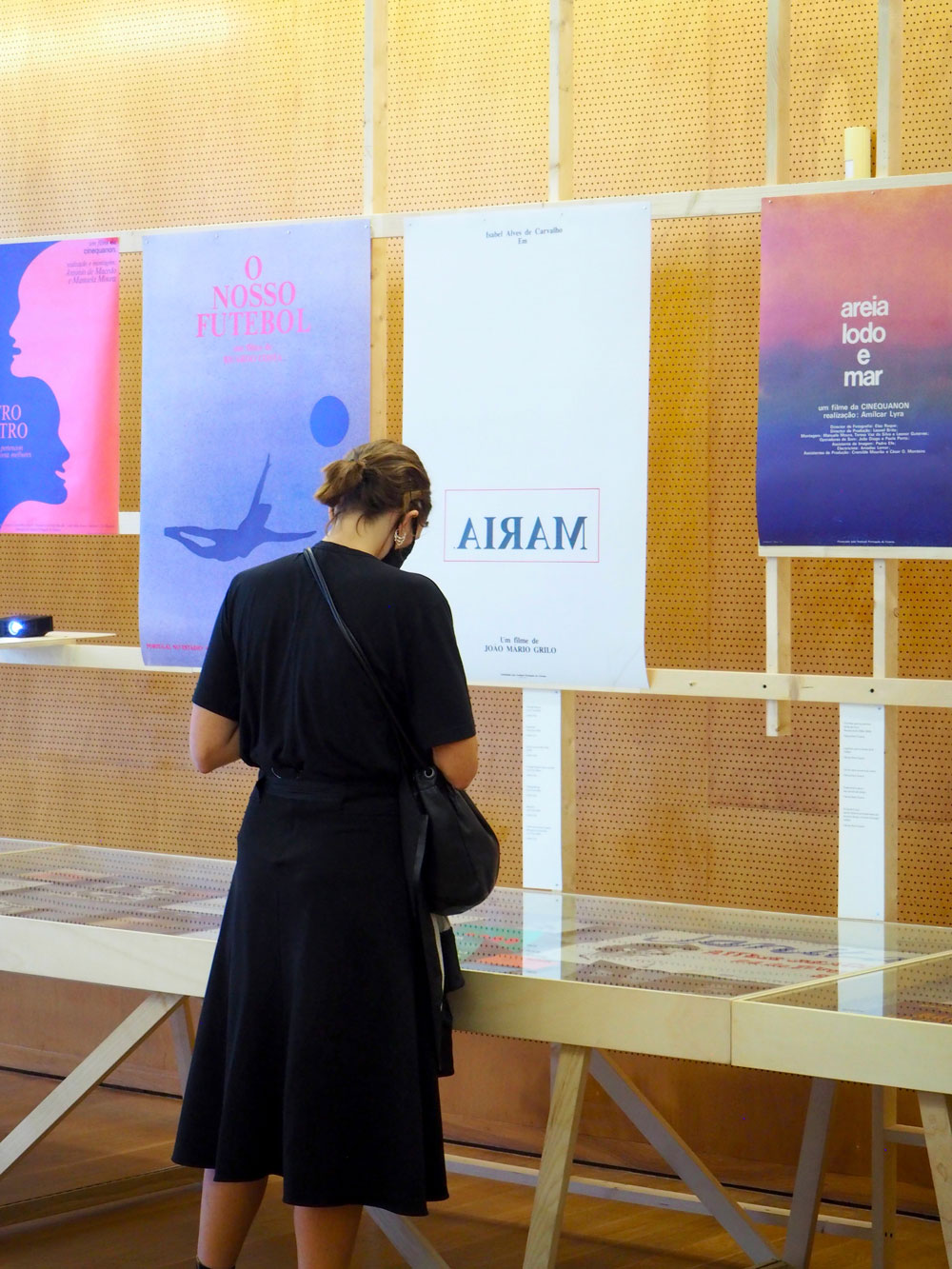 PORTO, 27.08–24.10.2021

GABINETE GRÁFICO, MUSEU DA CIDADE
The first public exhibition of the Errata research project was on show at the Gabinete Grafico of Museu da Cidade in Porto from 27 August–24 October 2021.
Through collecting, documenting and displaying the works of Portuguese women graphic designers from throughout the twentieth century, the exhibition brought to the fore practitioners who have been overlooked by canonical design history.
By engaging with these objects, their stories and the contexts in which they were made, the exhibition both shone a light upon this undervalued section of design history, and also upon the mechanisms of industry, society and historiography which allowed these women to be forgotten.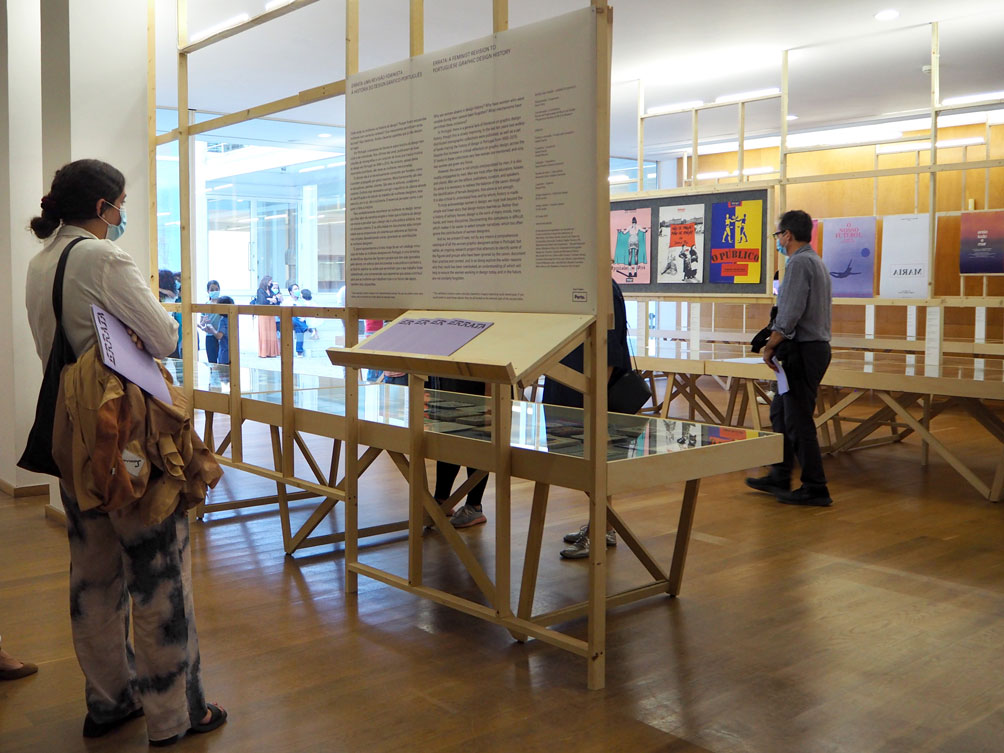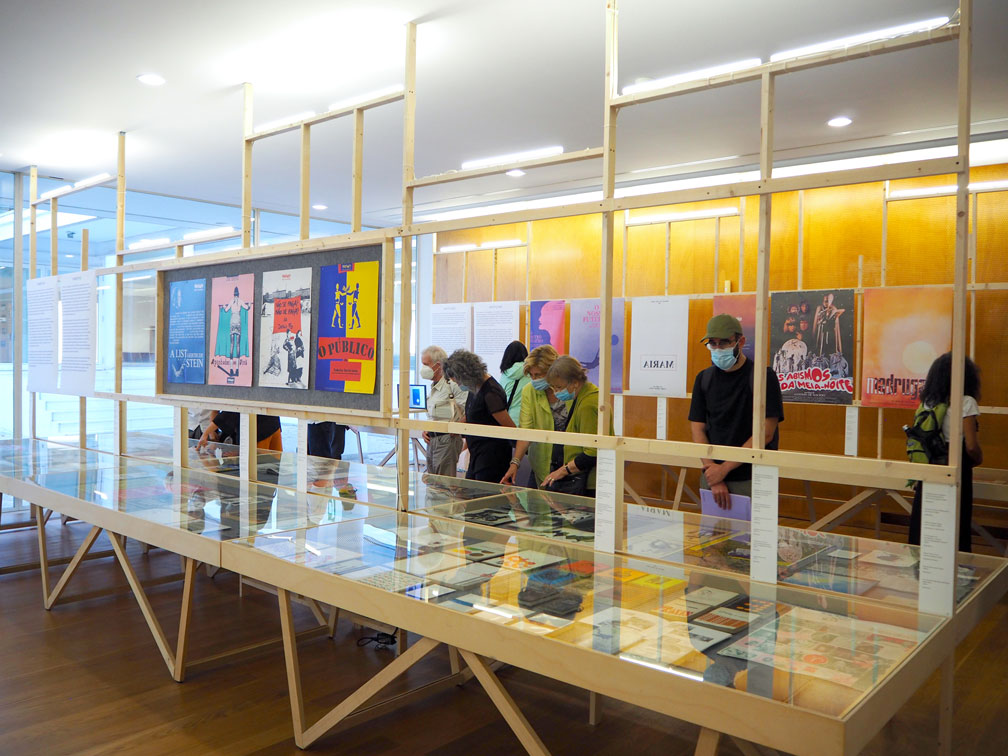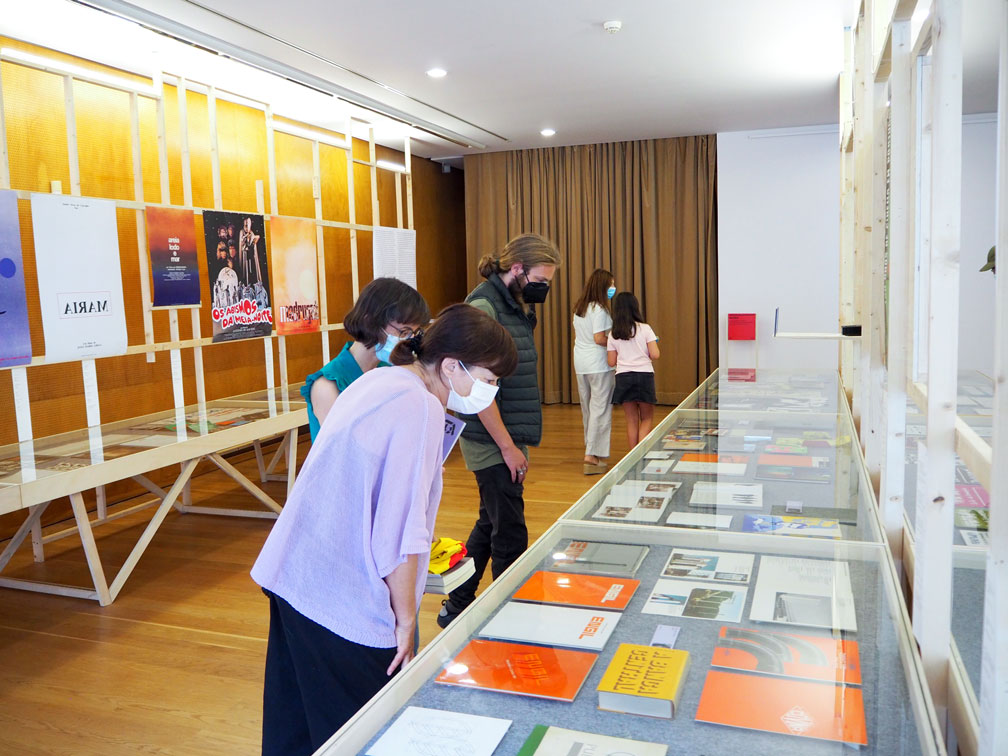 Talks, classes and workshops

Errata engages with education and general public through talks, conferences, classes and workshops
Women's Enciclopedia — Paths FBAUL, Lisbon PT
Talk, 05 May 2021Presentation of the ongoing research for the Errata exhibition in the series of talks entitled Women's Enciclopedia— Paths organised by the teachers of Comunication Design II from the Fine Arts University in Lisbon
Available to watch on YouTube
Expanding Graphic Design Histories, University of Brighton, UK
Seminar, 25 Novembro 2021 Talk to present the research process and the curatorial strategy that supported the exhibition Errata in the series of seminars Expanding Graphic Design Histories organized by the design historian and lecturer Dora Souza Dias for the Centre for Design History from the Brighton University in the UK
Museu Nacional Frei Manuel do Cenáculo, Évora, PT
Talk, 18 Setembro 2021 Presentation of the exhibition Errata, research process, gathering and selection of objects, and curatorial criteria, to the public of Museu Nacional Frei Manuel do Cenáculo in Évora organised by Sandra Leandro an art historian and researcher
Erratas Workshop at CalArts, California, USA
Workshop, 26-29 October 2021Workshop with the students of the Graphic Design MFA at CalArts School of Art focusing on 'Missing Histories' in Design. Developed in collaboration with the designer, researcher, curator, educator and activist, Nina Paim, co-director of Futuress
FBAUL, Lisbon, PT
Talk, 03 November 2021 Talk to present the research process and the curatorial strategy that supported the exhibition Errata to the students of the Communication Design BA in the Fine Arts University in Lisbon organised by Frederico Duarte
ETIC, Lisbon, PT
Talk, 26 January 2022 Talk to present the research process and the curatorial strategy that supported the exhibition Errata to the students of the Graphic Design Course at ETIC, Lisbon in partnership with the designer, art director and researcher Eva Gonçalves
Central Saint Martins, London, UK
Lecture, 1 March 2022 Lecture presenting the research process and the curatorial strategy that supported the exhibition Errata to the students of the Graphic Communication Design course at Central Saint Martins, organised by Catherine Dixon and Anoushka Khandwala
The Errata podcast is an audio archive and research tool, documenting and reflecting on issues facing women designers in Portugal through conversations with thinkers, curators, historians and designers, about their experiences and work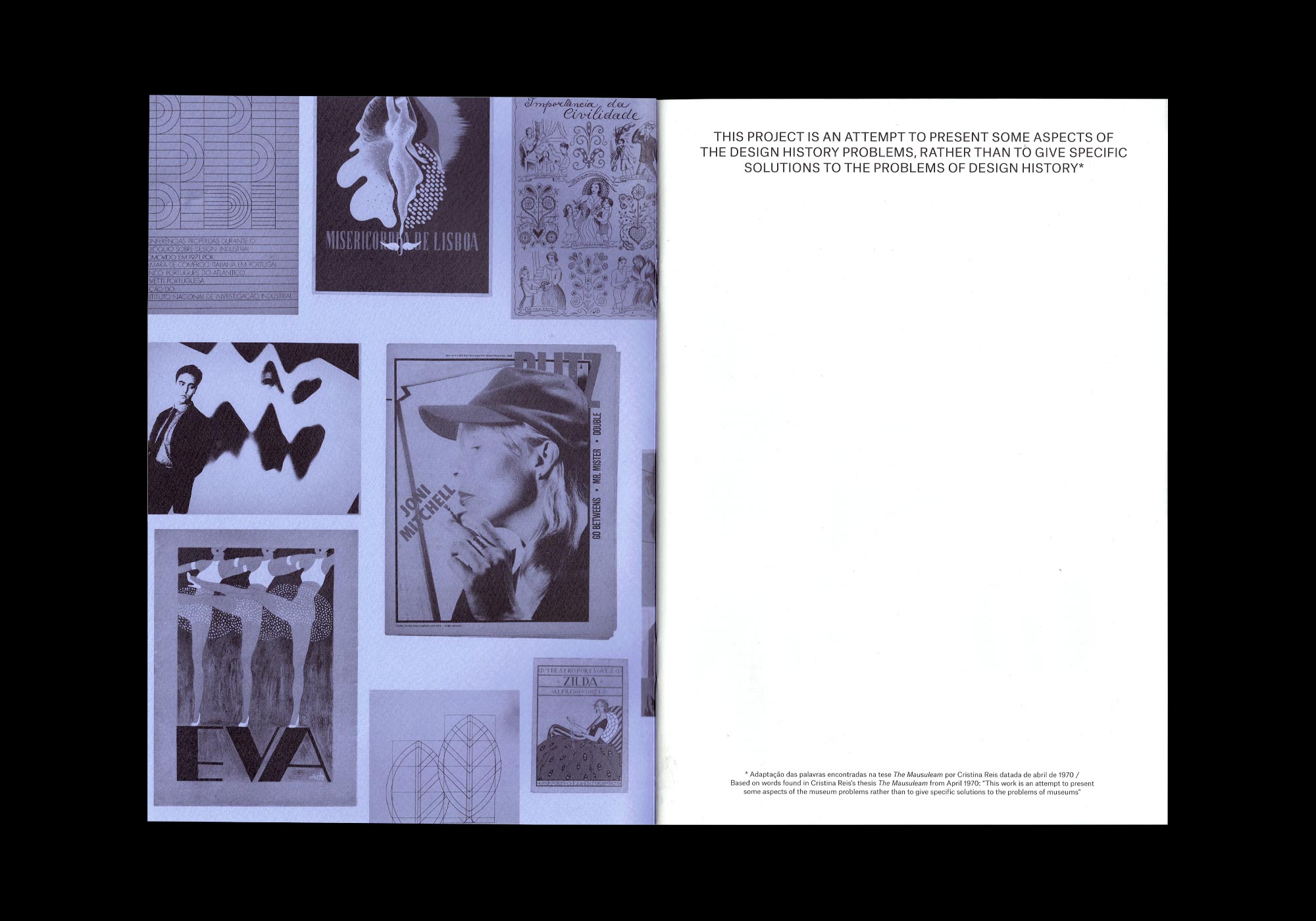 Errata, exhibition catalogue, 2021

Published to accompany the exhibition in Gabinete Gráfico, the Errata catalogue is now out of stock of its original print run. To keep the catalogue accessible to as many people as possible, a digital version is available here, to download in its entirety.
Errata
Published 2021
ISBN 978-989-33-2227-7

Errata is a doctoral research project and publishing platform, concentrating on the visibility of women in Portuguese graphic design history.
Disseminated through public exhibitions and events, an ongoing series of Podcasts and publishing, the Errata project engages with criticism, education and research to uncover the invisible stories of women designers in Portugal and facilitate dialogues exploring methods of improving gender representation in graphic design history.
Project and research
Isabel Duarte
Email errata.design@gmail.com
Instagram @Errata.Design
Facebook Errata.Design

General Acknowledgements
Errata would not have been possible without the support, expertise and generosity of Alexander Ecob, Ece Canlı, Elvia Vasconcelos, Fiona Churchman, Futuress, Igor Ramos, Louise Darblay, Luiza Prado, Maria David, Maria Helena Souto, Maria João Macedo, Mariana Pestana, Museu da Cidade, Nina Paim, Nuno Coelho, Rafael Ferreira, Susana Carvalho, Vera Sacchetti, Zeina El Maasri and countless others.
WEBSITE
Graphic Design
ID-AE Studio
Fonts
Atlas Grotesk was generously supplied by Susana Carvalho Carvalho Bernau
Errata by Irregular Type
Web Development
Queo
PODCAST
Sound post-production
Pedro Augusto

With the participation of
Assunção Cordovil, Emília Ferreira, Joana Batista Costa & Mariana Leão, Maria Helena Souto, Né Santelmo, Vera Sacchetti, Susana Carvalho
EXHIBITION PORTO
Curation
Isabel Duarte e Olinda Martins

With the collections of
Alda Rosa, Ana Filipa Tainha, Arquivo do Teatro da Cornucópia, Assunção Cordovil, Atelier Nunes e Pã, Biblioteca da Ordem dos Arquitectos – Secção Regional Norte, Biblioteca Silva, Col. Cinemateca Portuguesa – Museu do Cinema, Coleção da Biblioteca Pública Municipal do Porto, Fátima Rolo Duarte, Cristiana Serejo, Fonoteca Municipal do Porto, Igor Ramos, Joana Batista Costa & Mariana Leão, José Bártolo, Macedo Cannatà, Mário Moura, Né Santelmo, Francisco Keil Amaral
The exhibition in Porto and the first ten episodes of the podcast were supported by Criatório